Discover all the events and screenings scheduled for the 25th UFF
Click on the link to book your seat
If you support us with a small donation, you can get a guaranteed place to one or more evenings of the UFF 2021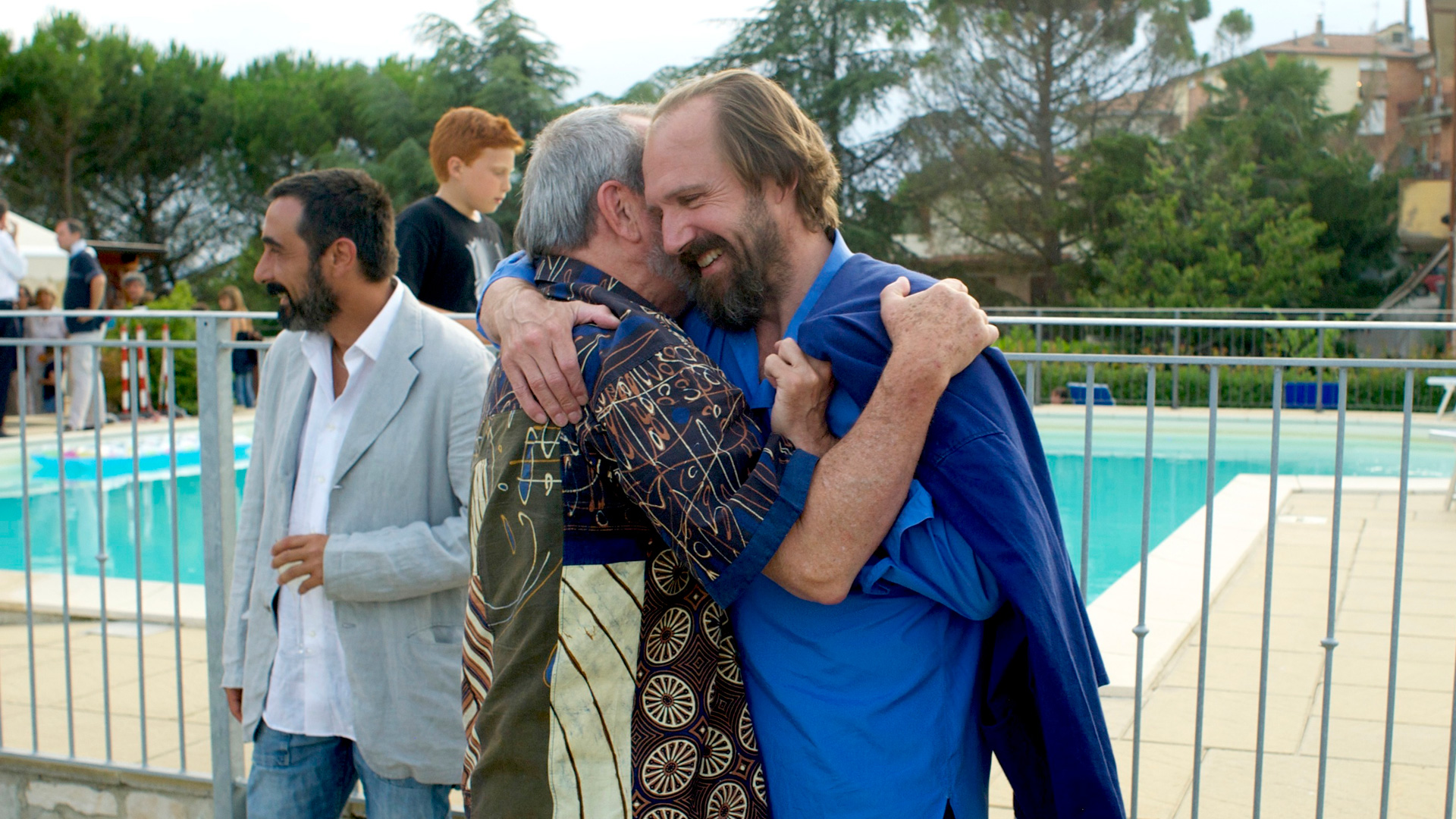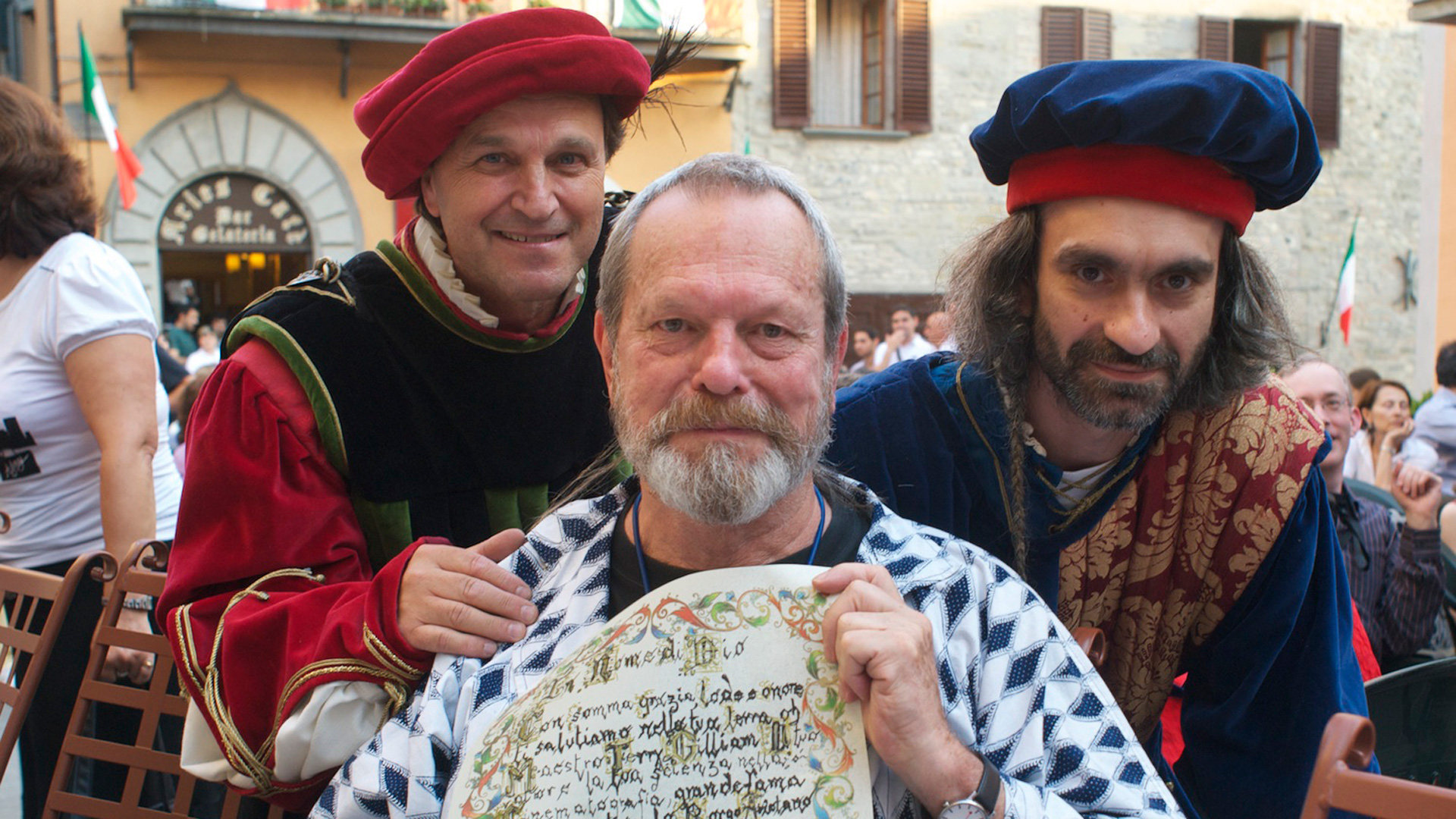 Floating high above an eternal landscape, in the heart of a dark stone town, images from The Adventures of Baron Munchausen tumble across a giant screen which towers over a small moonlite square.
While children play, people sitting at tables or chairs arranged as an affresco cinema, eat, talk, watch – captured by the film.
Others prefer to escape – to the safety of the local café. But there is no escape. A light shines from behind the bar.
It hurls the shadows of the drinkers back across the square and onto the screen.
There they blend with the characters of my film in a dance of reality and fantasy that remains forever imprinted on my memory.
The Montone Umbria Film Festival can do things like that to you.
It's a magical event. I'm proud to be a part of it.
Montone is the most beautiful place in the world – I believe everyone can agree – and the festival, despite it being small in scale, is like a diamond: perfect and shiny.
It is a festival that newly inspires love and passion for cinema.
The atmosphere is a mix of seriousness and fun, and the audience is incredibly receptive
Up until a few days ago, I wasn't even aware of the existence of Montone and now I see it as one of those places I've always been searching for in my subconscious, not only for the beauty of its churches and houses, but also for its people – have you seen their faces, the expression of their humanity? They are faces that tell their stories of joy, sufferings, hopes, and dreams – their life. In my films, human faces mean everything; they represent life, which I've always tried to capture in the expressions of the eyes and the lines on the nose and the mouth…
Guests of the UFF
Born on the French Riviera, Michel Ocelot spent his childhood in Guinea, grew up in the Loire valley and then settled...
Raffaele Arena, better known as Lello Arena, is an Italian stand-up comedian, actor, and voice actor, who is also a key...
Bill Nighy is an award-winning actor of the stage and screen whose extensive filmography illustrates an illustrious career. Amongst others,...
Ghita Nørby's the unrivaled grande dame of Danish stage and screen,  her career spans almost 60 years in multiple genres....
Tom Hooper is an internationally acclaimed film director. His latest movie The Danish Girl won the Oscar for Best Supporting Actress...
Rachel Portman is a British composer of international fame. She became the first female composer to win an Academy Award,...